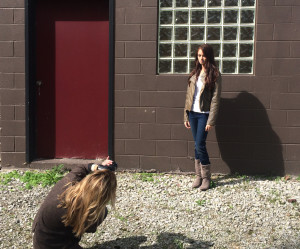 The New Creative is a one-stop-shop for your business marketing, communications, and advertising needs.
Sarah Reimmuth, owner of The New Creative, graduated from Ball State University with a Journalism and Communications Degree. She served as the Creative Director for b.todd Advertising in Lexington, KY for about a year before spending several years in healthcare marketing in Morehead, KY and Indianapolis, IN.
After moving back to Indiana in 1999, Sarah started an advertising and photography business then called Huffman Photo & Design. Over many years of growth and expansion, the business name was changed to The New Creative.
The New Creative offers a full array of innovative marketing tools for your business, including graphic design, web design, writing, social media, photography, and marketing consulting. From logo, brochure and ad designs to complete online marketing start-ups, we have the skills and experience to take your business to the next level.