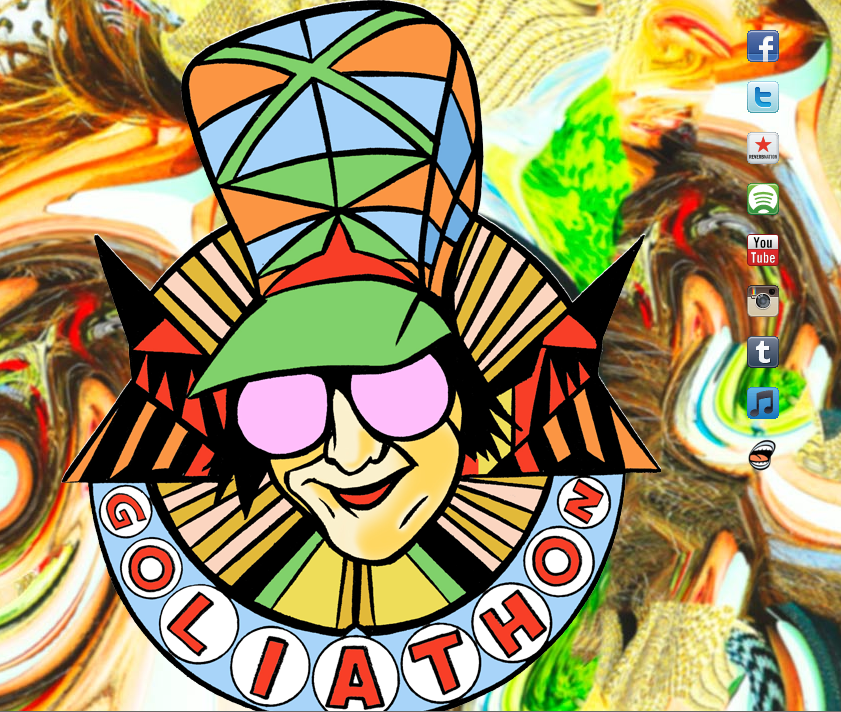 Goliathon – Indianapolis Band
Goliathon said no ideas were off the table when writing their second album, Pretend It's Not Happening. So, their website had to offer the same possibilities.
This graphic-rich website is also connected to Goliathon's accounts with Spotify, iTunes, Reverbnation, Instagram, Facebook, Sonicbids, and Twitter. Fans can watch music videos and listen to music directly on their site or visit any of their other connected accounts. Find upcoming shows on an integrated  calendar and map or purchase fan fear without ever leaving the site.